m

m

Line 2:
Line 2:
 

Hello! I'd like to introduce myself as an American-born consultant on business management and economic development with international experience in Western and Eastern Europe and Asia, especially India.

 

Hello! I'd like to introduce myself as an American-born consultant on business management and economic development with international experience in Western and Eastern Europe and Asia, especially India.

 
 
−

My interest in HumanScience arises from the work of Karmayogi, founder of [http://www.motherservice.org The Mother's Service Society,] a social science research institute based in Pondicherry, South India. For the past 35 years, the Society has been applying the teachings of Sri Aurobindo and The Mother to research in the fields of economic and social development, global governance and security, management, psychology, education, literary criticism and spirituality. My activites have included theoretical research on social development, organizational theory and a theory of money, as well as studies for major corporations and business associations, international organizations, and national governments.

+

My interest in HumanScience arises from the work of Karmayogi, founder of [http://www.motherservice.org The Mother's Service Society,]a social science research institute based in Pondicherry, South India. For the past 35 years, the Society has been applying the teachings of Sri Aurobindo and The Mother to research in the fields of economic and social development, global governance and security, management, psychology, education, literary criticism and spirituality. My activites have included theoretical research on social development, organizational theory and a theory of money, as well as studies for major corporations and business associations, international organizations, and national governments.

 
 
−

From 1989 to 1994, Member Secretary of the [http://en.wikipedia.org/wiki/The_International_Commission_on_Peace_and_Food International Commission on Peace & Food (ICPF).] Since 1995, Executive Director of the [http://www.icpd.ord International Center for Peace and Development]in Napa, California, as a the successor organization to continue the work of the Commission.

+

From 1989 to 1994, Member Secretary of the [http://en.wikipedia.org/wiki/The_International_Commission_on_Peace_and_Food International Commission on Peace & Food (ICPF)] Since 1995, Executive Director of the [http://www.icpd.ord International Center for Peace and Development]in Napa, California, as a the successor organization to continue the work of the Commission.

 
 
 

Elected as a Fellow of the [http://en.wikipedia.org/wiki/World_Academy_of_Art_and_Science| World Academy of Art and Science] in 1994 and appointed Chairman of the Academy's Standing Committee on Peace and Development and a member of the Board of Trustees since 2004.

 

Elected as a Fellow of the [http://en.wikipedia.org/wiki/World_Academy_of_Art_and_Science| World Academy of Art and Science] in 1994 and appointed Chairman of the Academy's Standing Committee on Peace and Development and a member of the Board of Trustees since 2004.

 
 
−

Management consultant and partner since 1987 in [http://www.mirainteranational.com| Mira International,] a consulting firm based in Napa, California providing management guidance to firms in a wide range of industries in the USA, Europe and India. Work includes assignments for small, medium and large corporations on strategies to elevate corporate values, accelerate growth, and improve profitability. Co-author of two books on the process of corporate growth: '''The Vital Difference: Unleashing the Powers of Sustained Corporate Success''', and '''The Vital Corporation: How American Companies Large and Small Double Profits in Two Years or Less.'''

+

Management consultant and partner since 1987 in [http://www.mirainteranational.com| Mira International,] a consulting firm based in Napa, California providing management guidance to firms in a wide range of industries in the USA, Europe and India. Work includes assignments for small, medium and large corporations on strategies to elevate corporate values, accelerate growth, and improve profitability. Co-author of two books on the process of corporate growth: ''The Vital Difference: Unleashing the Powers of Sustained Corporate Success'', and ''The Vital Corporation: How American Companies Large and Small Double Profits in Two Years or Less.''
---
Revision as of 10:22, 24 March 2007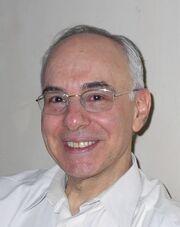 Hello! I'd like to introduce myself as an American-born consultant on business management and economic development with international experience in Western and Eastern Europe and Asia, especially India.
My interest in HumanScience arises from the work of Karmayogi, founder of The Mother's Service Society,a social science research institute based in Pondicherry, South India. For the past 35 years, the Society has been applying the teachings of Sri Aurobindo and The Mother to research in the fields of economic and social development, global governance and security, management, psychology, education, literary criticism and spirituality. My activites have included theoretical research on social development, organizational theory and a theory of money, as well as studies for major corporations and business associations, international organizations, and national governments.
From 1989 to 1994, Member Secretary of the International Commission on Peace & Food (ICPF)and editor of the Commission's report Uncommon Opportunities: Agenda for Peace and Equitable Development.Since 1995, Executive Director of the International Center for Peace and Developmentin Napa, California, as a the successor organization to continue the work of the Commission.
Elected as a Fellow of the World Academy of Art and Science in 1994 and appointed Chairman of the Academy's Standing Committee on Peace and Development and a member of the Board of Trustees since 2004.
Management consultant and partner since 1987 in Mira International, a consulting firm based in Napa, California providing management guidance to firms in a wide range of industries in the USA, Europe and India. Work includes assignments for small, medium and large corporations on strategies to elevate corporate values, accelerate growth, and improve profitability. Co-author of two books on the process of corporate growth: The Vital Difference: Unleashing the Powers of Sustained Corporate Success, and The Vital Corporation: How American Companies Large and Small Double Profits in Two Years or Less.